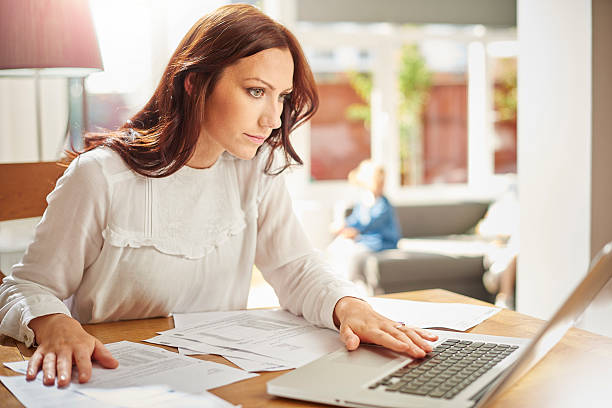 Every year many engineers take the FE Civil exam. Candidates join courses, study for months, and do their best to pass this exam. It is so because the Fundamentals of Engineering Exam will take you a step closer to the PE license and add value to your resume. It is a prominent test for any civil engineer, and almost everybody aspires to pass this exam for career growth.
However, it is not like any other test. You cannot study for a month and expect to pass this exam. Only those with a complete understanding of the course and extensive knowledge can overcome this challenge. For that, your learning style matters a lot. You need to realize what works for you and what the FE exam prep should be like to give yourself a chance to pass.
Along with focusing on your learning style, you can also identify some common mistakes to avoid. By learning from the mistakes that previous candidates made you can increase your chances of success. Here we have the FE Civil exam & PE Civil Exam preparation guide for you with relevant learning tips and mistakes to avoid. 
Learning Tips You Need to Know
There is so much to learn for your FE Civil exam and you cannot do it without a plan. Take your time and create a study plan that suits your learning pace. Break down the course into halves and give yourself small targets while studying. This way you don't get burdened with the course and can cover almost everything. 
You must register for the exam on time for perfect planning and execution of the study plan. When you have 3 to 5 months available to focus on studying, you can plan and prepare much better. Have fixed study hours daily and follow the plan with commitment. After the first few days, you will settle into the schedule easily.
Know Your Productive Hours
Whether it is the preparation for the Fundamentals of Engineering Exam or any other test, you must know when you are the most productive. Some people are productive during the early morning hours, and some like to study at night. So, you should know the time of the day you enjoy studying and then plan accordingly.
When you sit down to study after determining your most productive hours, start with the tougher concepts first. Working on challenging topics when your mind is fresh is a smart learning technique. Leave the comparatively easier things for the last study hour of the day. 
Gather all Necessary Reference Materials First
After you register and check the syllabus, your first step for preparation should be to collect all the important study resources. Don't start until you have everything you need for your FE exam prep. Gathering every study material initially helps you save time and also ease through your learning. 
If you don't have all the references and course books with you to begin with, you will have to buy them during your preparation time. Also, having every resource in front of you allows you to study any concept comprehensively and check everything you have related to it.
Always Find Time to Relax
Yes, the FE exam requires you to work a lot harder than any other exam. But exhausting yourself in doing so will not help you. Many candidates make the common mistake of studying for hours day and night without taking breaks. If you think this will help you pass the exam, you are certainly wrong.
In your daily study plan, you should also add significant breaks. For example, after you study for 2-3 hours straight, take a 20-25 minute break. You can enjoy this free time by listening to some music, chilling with your family, playing something, etc. The idea is to give your break time to relax so that you can learn more effectively when you start studying again.
Mistakes to Avoid When Preparing for the FE Civil Exam
When preparing for the FE Civil exam make sure you understand and value the level at which this exam is. Take this exam seriously and start studying right from the start. You must believe in your abilities but don't get carried away. Even if you are well-versed with a particular concept, study it again, check different references for it, solve more problems, and strengthen your knowledge. Do not skip anything even if you feel it is your strong zone. Study as a beginner and never get overconfident.
Not Solving Practice Exams
Your preparation shouldn't just be limited to completing the course. Once you have studied everything, start solving NCEES-based practice exams. The more you solve these papers, the easier it will be for you to give the main exam. Candidates who fail to acknowledge the need for FE practice exams face many challenges in the exam hall including time management. Solving practice papers at home allows you to learn how to manage your time. It also helps you identify knowledge gaps in your preparation.
Rushing through Your Preparation
When you register at least 4 months before the main exam, you get to study at your pace without stressing out. Do not rush through your preparation trying to complete everything in 2 months. Be patient and divide your syllabus into sections and then study section-wise. Give a significant amount of time to every concept no matter how easy or difficult it is. More often than not, rushing through your preparation means studying everything at the surface level.
Conclusion
Are you ready to ace the FE Civil exam? Then the points we have listed here for you might help. From knowing how to plan your preparation to basic mistakes to avoid, we have everything you need once you register for the FE exam. As far as joining a FE review course is concerned, you can visit Civil Engineering Academy. They have experienced experts with relevant study material to boost your preparation for this exam.